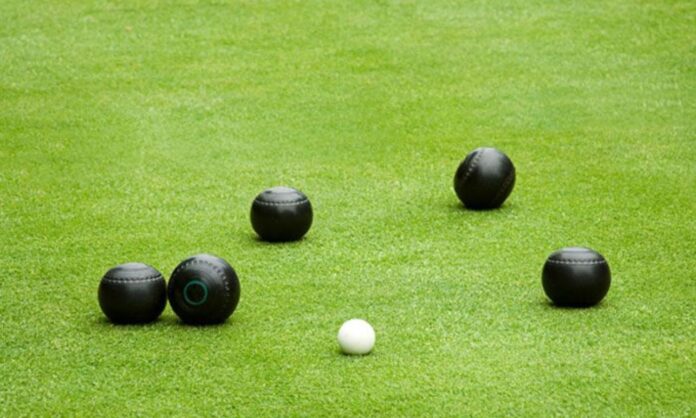 Women's bowls
It has been a fairly busy time at the Berry Club since my last report.
On 7 July we held our Town of Trees triples tournament with the greens at full capacity. A total of 84 bowlers in 28 teams, including three teams from Berry, competed, with each team playing two games of 15 ends. Once again, we weren't able to keep the prize money at home with a Warrilla team placed first, a team from Bomaderry came second and a Culburra team took out third place on a count back from St Georges Basin. 
I would like to thank all the ladies who helped on the day. Without them the day would not be possible. A special thanks to Irene Dunn who, in addition to helping with the set-up and treasurer duties, saved the day by playing reserve for a team that had one of their members leave to attend to a family emergency. They were thrilled with Irene's efforts, and said that they probably would've been amongst the prize winners if Irene had played with them in the morning game as well!
We finished off the month with a special luncheon to celebrate quite a few zero birthdays. One of them being Marjorie Wilkie. Congratulations, Marjorie, we hope you had a memorable birthday.
We are now looking forward to commencing this financial year's bowls calendar with the Club Fours competition. This will be a blind draw to enable new bowlers to be teamed with experienced bowlers, allowing for a more inclusive, fun competition. 
The annual joint men's and women's presentation day was very well attended on 22 July with bowlers enjoying a game of social bowls followed by a BBQ and the awards. Kangaroo Valley was well represented in the prizes, with the following results:
Adam Rigney – Winner of the Men's Major Singles

'Jingles' and Bill Chittick – Runners Up in the Men's Major Pairs

Irene Dunn and Deb Folkard – Winners of Women's Major Pairs

Marjorie Wilkie, Irene Dunn and Deb Folkard – Winners of the Women's Major Triples

Jingles Chittick – member of the winning Men's Triples Team

Marjorie Wilkie – member of the winning Mixed Fours Team

Gillian Portener – member of the Mixed Fours Runners Up Team

Gillian Portener – member of the Mixed Pairs Runners Up Team

Deb Folkard – Runner Up in the Women's Consistency Competition

Bob Dunn – member of the winning Men's Major Fours Team

Rob Folkard – member of the Men's Major Fours Runners Up Team

Ron Nelson – member of the Men's Challenge Pairs Runners Up Team

Rob Folkard – Winner of the Men's Challenge Singles

Ron Nelson – Runner up in the Men's Challenge Singles.
Deb Folkard
Men's bowls
Pennants
The modified Division 4 Pennant competition is underway. Under the new arrangements a side consists of two teams of four players with one point on offer for each win and three points for winning the aggregated score – a total of five points being available.
In the first game on 29 July Berry was away to Huskisson. Berry won one game, lost the other but won the aggregate score for a total of four points. 
On 5 August Berry was at home against Sussex Inlet; however Sussex Inlet won both games for all five points. The third match was at Milton Ulladulla on a lightning-fast green. Despite winning one game Berry lost the aggregated score, resulting in only one point. Our next game is against Greenwell Point at Berry on 19 August.
Social bowls
19 July – Keith Pepper and Terry Hayes defeated Derek Raymond and Bob Dunn by 31 points to 16. Darryl Goodger and Rob Folkard defeated Col Agar and Mark Power by 21 points to 15. 'Tige' Lidbetter won the game of cut-throat, scoring 17 points against Jingles Chittick 13 points and Bill Chittick 9 points.
22 July – Irene Dunn and Lindsay McNamara defeated Darryl Goodger and Steve Kellett by 20 points to 18. Rob Folkard and Sue Sheills defeated Anna Stewart and Mark Power by 22 points to 20. Bob Burney and Bill Chittick defeated Marge Wilkie and Bob Dunn by 30 points to 10. Gillian Portener and Terry Hayes defeated 'Skippy' Chittick and Tige Lidbetter by 26 points to 11. Col Agar, Enid Hall and Tom Froggatt defeated David Badger, Deb Folkard and Jingles Chittick by 23 points to 18.
26 July – Keith Pepper and Jingles Chittick defeated Bob Burney and Tom Froggatt by 39 points to 14. Darryl Goodger and Peter Heffernan defeated Bill Chittick and Bob Dunn by 30 points to 23. Ron Nelson and Lindsay McNamara defeated Steve Kellett and Col Agar by 20 points to 19.
2 August – Bill Chittick and Bob Dunn defeated Bob Burney and Peter Heffernan by 37 points to 10. Ron Nelson and Rob Folkard defeated Darryl Goodger and David White by 23 points to 11. Derek Raymond, Jingles Chittick and Mark Power defeated Steve Kellett, Tom Froggatt and Lindsay McNamara by 32 points to 13.
9 August – Darryl Goodger and David Badger defeated Ron Nelson and Jingles Chittick by 26 points to 20. Bob Dunn and Mark Power defeated Tom Froggatt and Peter Heffernan by 25 points to 16. Russell Tulloch and Bill Chittick defeated Steve Kellett and Rob Folkard by 22 points to 10.
Rob Folkard